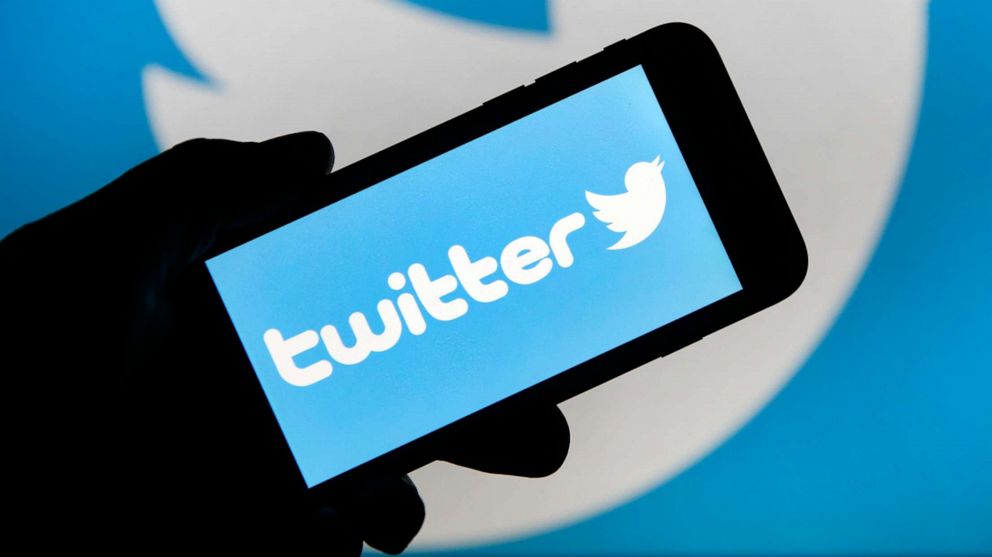 Far from allies of President Trump, the ACLU and select world leaders have come out to criticize the troubling precedent set when Twitter and Facebook decided to indefinitely suspend the outgoing president from their platforms after a group of right wing rioters stormed the Capitol building, leading to 5 deaths, including one officer.
Facebook initially said their ban would last at least up until January 20th, when Trump leaves office, but there's little indication their ban will be lifted following Trump's departure.
The ACLU and Trump have frequently butted heads in court, famously over issues like the border wall, abortion restrictions, among many others. And it's hard to find a fellow chief executive around the world who Trump had not, ironically, criticized over Twitter. These are not friends of the President, so their open defense of Trump is unexpected.
"For months, President Trump has been using social media platforms to seed doubt about the results of the election and to undermine the will of voters. We understand the desire to permanently suspend him now, but it should concern everyone when companies like Facebook and Twitter wield the unchecked power to remove people from platforms that have become indispensable for the speech of billions – especially when political realities make those decisions easier," Ruane said.
She specified that Trump's deplatforming is a more prominent example of what could happen to minority activists who don't have the same resources as the billionaire president to reach an audience.
"President Trump can turn his press team or Fox News to communicate with the public, but others – like many Black, Brown, and LGTBQ activists who have been censored by social media companies – will not have that luxury. It is our hope that these companies will apply their rules transparently to everyone," she added.
The ACLU has a strong history of defending free speech, even repugnant speech they and every reasonable person would despise.
German Prime Minister Angela Merkel sees Big Tech's speech crackdown as "problematic," her spokesperson, Steffen Seibert, said earlier this week.
"This fundamental right can be intervened in, but according to the law and within the framework defined by legislators, not according to a decision by the management of social media platforms," Seibert told reporters. "Seen from this angle, the chancellor considers it problematic that the accounts of the US president have now been permanently blocked."
A spokesperson for British Prime Minister Boris Johnson shared in that sentiment. Even though Twitter and Facebook are private companies, Johnson believes Big Tech should "be held accountable" for how they moderate content.
"Social media companies are entitled to make their own moderation decisions," the spokesman said on Tuesday. "Social media companies must be held accountable for the consistent, transparent, and effective enforcement of their terms and conditions."
French Junior Minister to European Union Affairs Clement Beaune wants to see a centralized and public approach to social media moderation. "This should be decided by citizens, not by a CEO," he told Bloomberg TV. "But yes, I'm shocked by the fact that it is now, entirely in private hands. It cannot be in private hands only."
Mexican President Andres Manuel Lopez Obrador himself came out with a strong condemnation of Trump's ban and social media censorship in general. "I don't like anybody being censored or taking away from the right to post a message on Twitter or Facebook" Lopez Obrador said. "I don't agree with that, I don't accept that. A court of censorship like the Inquisition to manage public opinion: this is really serious,""
Russian opposition leader Alexey Navalny called Trump's ban "unacceptable" in an 11-part Twitter thread. He admits "Trump has been writing and saying very irresponsible things," something a lot of us can agree on. But he said the decision to ban Trump was one of "emotions and personal political preferences."
"Don't tell me he was banned for violating Twitter rules. I get death threats here every day for many years, and Twitter doesn't ban anyone (not that I ask for it), Navalny continued. "Among the people who have Twitter accounts are cold-blooded murderers (Putin or Maduro) and liars and thieves (Medvedev). For many years, Twitter, Facebook and Instagram have been used as a base for Putin's "troll factory" and similar groups from other authoritarian countries."
After Trump's Save America rally down the street from the U.S. Capitol building on Jan. 6th, as Congress met for a joint session to tally electoral votes, tens of thousands of Trump supporters surrounded the building in loud protest. Hundreds, maybe thousands got violent, fighting with police, breaking barriers, and storming into the building. The group occupied the House and Senate floor and several high ranking officials office's, all while fighting and assaulting officers. Congressmen and Vice President Mike Pence were forced to evacuate.
One officer was killed in the mayhem, one rioter was shot dead, and three protestors died of unrelated medical events in the crowd.
Twitter cites a possible interpretation of Trump's tweets, stating his movement will continue and that he will not attend Biden's inauguration, as the main reason for his ban. "These two Tweets must be read in the context of broader events in the country and the ways in which the President's statements can be mobilized by different audiences, including to incite violence, as well as in the context of the pattern of behavior from this account in recent weeks," Twitter said. They claim he violated their "glorification of violence" policy based on how some people may interpret his tweets.
---
---
Categories: World News