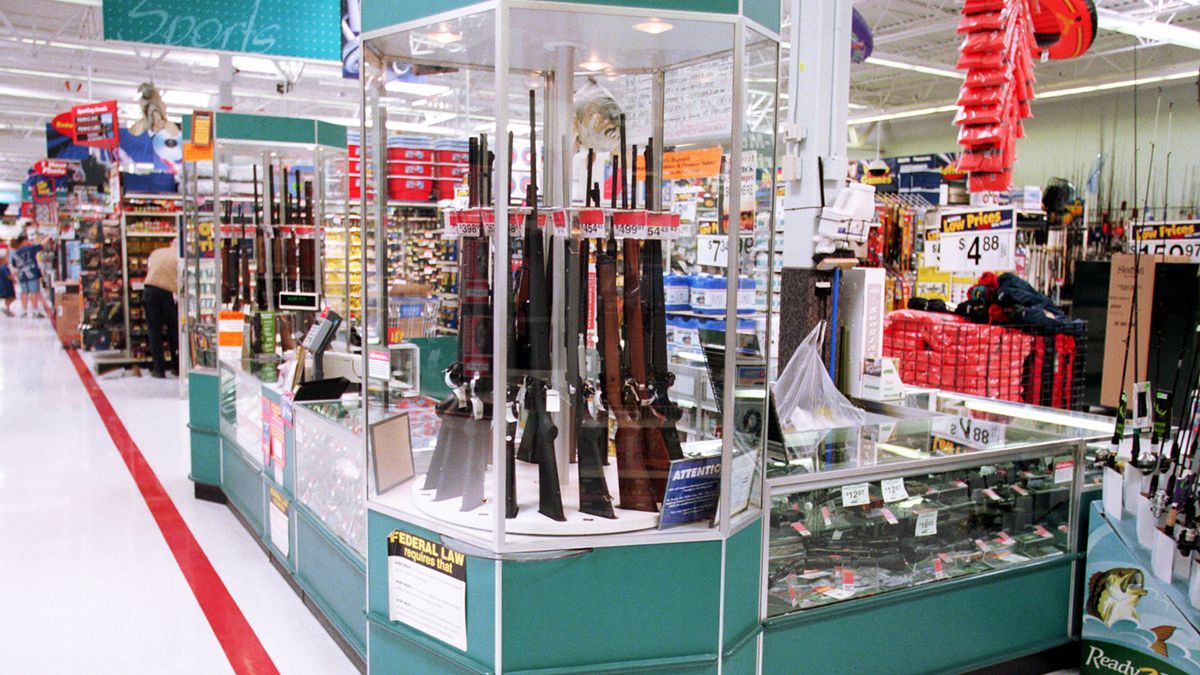 Walmart is the largest gun distributor in the U.S., but earlier this week the discount retail conglomerate tried dethroning themselves. However, after a massive backlash, Walmart reversed its decision and will continue displaying firearms on their floor.
On Thursday, Walmart, which sells firearms in about half of their 4,700 stores, took all firearms and ammunition off the shelves and stored them in back rooms out of sight and presumably in more secure safes. The company cited growing "civil unrest" in areas across the country. Customers could still view and purchase guns and ammunition upon request.
Walmart spokesman Kory Lundberg released a statement Thursday saying, "we have seen some isolated civil unrest and as we have done on several occasions over the last few years, we have moved our firearms and ammunition off the sales floor as a precaution for the safety of our associates and customers."
According to the Washington Post, "the company did not specify the incidents to which it was referring. But according to local media in Philadelphia, at least one Walmart store was ransacked after rioting broke out after the police shooting of Walter Wallace Jr.," a black man who was fatally shot by police after he charged two officers with a knife.
Philadelphia Police reported a mob of 1,000 people were looting businesses, including a local Walmart, on Tuesday after a BLM protest turned violent.
Local police departments have proven unable or unwilling to control mass lootings as seen in most major cities over the summer. A firearm retailer as large as Walmart getting ransacked would result in dozens if not hundreds of illegal firearms flooding the streets.
"Walmart took similar measures in June after the police killing of George Floyd in Minneapolis sparked widespread protests around the country," the Washington Post continued.
It didn't take long for the super store to reverse its decision. On Friday, a Walmart spokesman announced they would return firearms to their shelves.
"After civil unrest earlier this week resulted in damage to several of our stores, consistent with actions we took over the summer, we asked stores to move firearms and ammunition from the sales floor to a secure location in the back of the store in an abundance of caution," the spokesperson said, announcing a reversal of policy. "As the current incidents have remained geographically isolated, we have made the decision to begin returning these products to the sales floor today."
Firearm sales are booming across the country, so Walmart's move to return stock to their shelves may have been financial. The NSSF found that firearm related background checks "for January through July 2020 is a record 12.1 million, which is up 71.7 percent from the 7.1 million NSSF-adjusted NICS January through July 2019." 40% of which were from first-time gun buys. "This equates to nearly 5 million first-time gun owners in the first seven months of 2020," the firearm trade association reports. 40% of first time gun buyers were women.
Gun shops are reporting a 95% increase in firearm sales and a staggering 139% in ammunition sales. The massive demand spike coupled with lockdown restrictions is causing shortages and price hikes across the industry. One fact is clear; Americans want more guns.
---
---