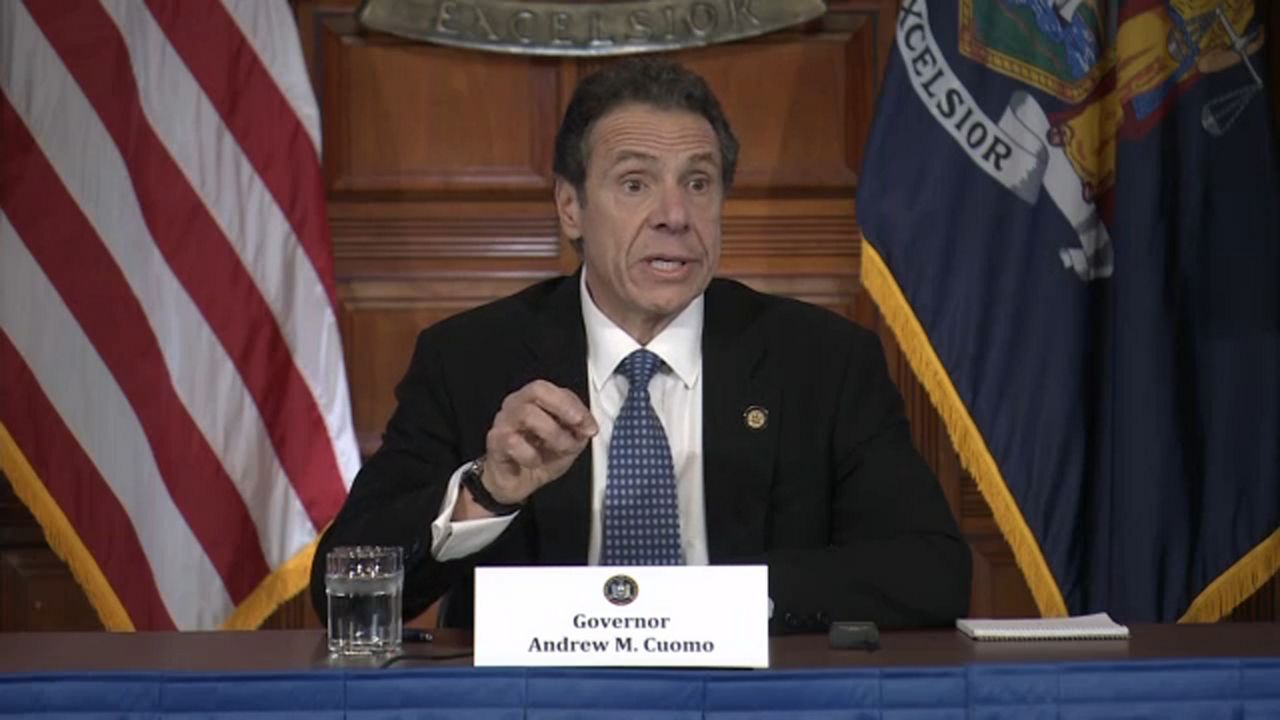 Following a recent uptick in new Coronavirus cases in New York City, Governor Cuomo proposed harsh and retaliatory measures against the Jewish community by threatening to shut down Synagogues.
During a Monday afternoon press conference, New York Governor Andrew Cuomo announced his plan to reinstate lockdowns in districts that are seeing spikes in COVID-19 cases, most notably Brooklyn and Queens, and push schools back to online learning after briefly being allowed to operate in-person classrooms. He then went on to float the possibility of new restrictions on religious institutions.
New York State has experienced a 60% increase in their rolling 7-day daily average of new reported infections, jumping from 860 new cases a day 2-weeks ago to over 1,360 today.
"We know religious institutions have been a problem," Cuomo told reporters. "We know mass gatherings are a super-spreader event. We know there have been mass gatherings going on in concert with religious institutions in these communities for weeks. I don't mean little violations – you're only supposed to have 50, they had 55. I'm talking about you're only supposed to have 50 outdoors, they had 1,000."
"What did you think was going to happen," Cuomo rhetorically asked the press, acting like religious gatherings are the driving force behind recent upticks, despite often times praising the months of Black Lives Matter protests throughout the state this summer, other than calling them "counterproductive" once, and not threatening to shut down or restrict that equally protected constitutional right.
According to the Washington Times, Cuomo had previously restricted religious gatherings to 25% capacity compared to nonessential businesses being allowed an operating capacity of 50% in direct opposition to a recent Supreme Court ruling which prohibited treating religious gatherings more stringently than other forms of assembly.
After shifting blame for not enforcing existing shut down measures to "reluctant" local government officials, specifically NYC Mayor Bill De Blasio, Cuomo blamed religious communities for facilitating the spread of disease, even calling out the Jewish community by name and sharing images of Hasidic gatherings. "I have to say to the Orthodox community tomorrow, 'if you're not willing to live with these rules, then I'm going to close the synagogues,'" Cuomo remarked.
"We're not going to make the same mistake twice," Cuomo continued. Imposing stringent rules on religious facilities, even shutting down Synagogues for not obeying COVID-19 restrictions is the "Last thing I want to do," the Governor added
He admits it's "a politically uncomfortable situation" that treads the line on being "government intrusion on religion."
Cuomo intends to create a task force under jurisdiction of both the state police and department of health to enforce capacity and social distancing restrictions on religious gatherings. Specifically, he intends to station state workers outside churches, synagogues, and mosques to count entrees and close doors when buildings reach their capacity. Task force agents will, if challenged, be deputized to hand out summons to violators and be instructed to report civil disobedience to police.
They "haven't been aggressive enough on the enforcement," Cuomo said of previous enforcement efforts. He called his proposal "kind and right and responsible," saying it's okay to place these restrictions on religious liberty if it could potentially save lives. The Democratic governor reiterated his threat to lockdown violators, saying he will "shut down their religious institutions."
---
---
Categories: Uncategorized