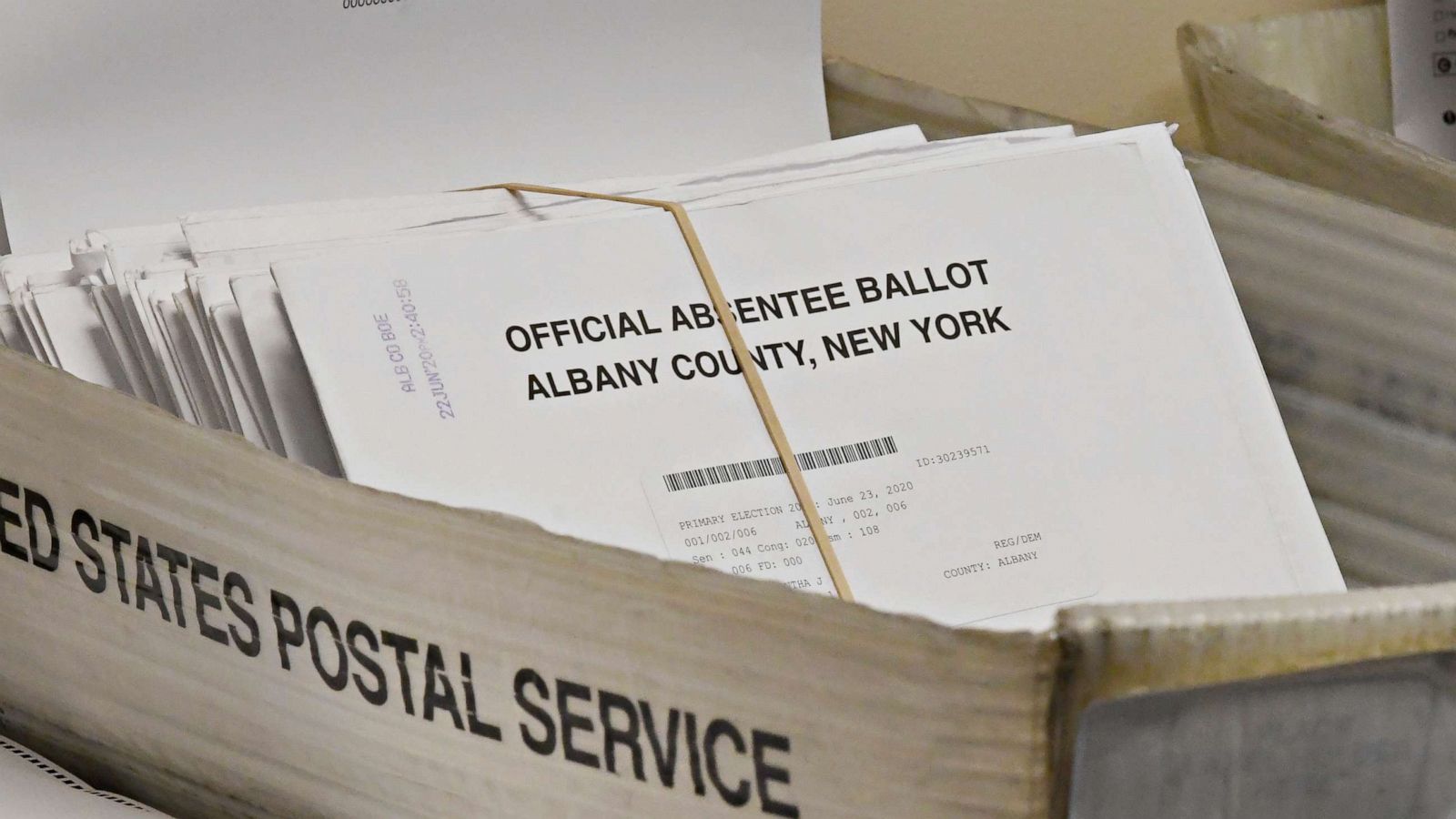 The debate over whether the 2020 general election should be conducted by mail intensifies as some states and districts are seeing tens of thousands of absentee ballots being invalidated and left uncounted.
Some districts in New York are seeing as many as 1 in 5 ballots being thrown out by officials because of a number of different factors that led to ballots being invalidated. According to The Intercept, "in New York's 12th Congressional District, which covers Manhattan, Queens, and Brooklyn, 20 percent of mail-in ballots will be thrown out for a variety of reasons." Some parts of the district are hit harder than others. 28% of absentee ballots sent in by Brooklyn constituents could be thrown out.
Out of the 400,000 ballots filed by mail in NYC, estimates indicate up to 100,000 might not be counted.
States are seeing renewed pressure to increase their capacity for issuing absentee ballots as a second Coronavirus wave causes many to fear crowded, indoor polling stations.
According to NY1, ballots can be invalidated for simple mistakes, or for factors outside of the voter's control. If a voter forgets to sign the ballot, or fills out the attached form incorrectly, their vote won't count. If the ballot arrives late, it could be thrown out regardless of when it was mailed. When a letter comes through the Post Office's doors postal workers usually postmark it indicating the date the letter was mailed. However, workers rarely have to postmark letters with pre-paid stamps, as is the case with mail-in ballots. While the Post Office instructs workers to postmark all ballots, many times this crucial step is overlooked leaving thousands of ballots undated. Any ballot postmarked prior to the election must be counted, but if it arrives late without a postmark the vote is tossed.
But that only applies if voters get their ballots at all. As of June 19th, "more than 29,000 residents of New York City who requested a ballot have yet to receive a ballot or envelope from the city's Board of Elections with three days left before primary elections on Tuesday," the New York Times reported. The 10-fold increase in absentee ballot requests overwhelmed the Board of Elections offices across NYC after Cuomo pushed to expand the mail-based primary election.
708,000 New Yorkers requested a mail-in ballot, leaving 4% disenfranchised. Though voters who never received their ballots still had the option to vote in-person.
NY1 added, "a recently filed lawsuit by the League of Women Voters cited a 14 percent absentee-ballot rejection rate [in NY] in the 2018 general election, the highest in the country." While less than 0.25% of mail in ballots are disqualified for being late in states like Mississippi and Wisconsin, swing states like Virginia have a disqualification rate well above 5%. If this holds true when scaled, disqualified ballots could have a major impact on close elections.
President Trump, among other Republicans, have routinely rallied against expanding mail-in voting in the next election. In his most recent tweet, Trump said, "mail-In Voting, unless changed by the courts, will lead to the most CORRUPT ELECTION in our Nation's History!"
Nancy Pelosi [D-CA], echoes other democrats by saying "vote-by-mail is essential to protecting the future of our democracy as we confront this public health crisis. There is no legitimate argument against enacting it."
Expanding vote by mail options are overwhelmingly popular among Americans, though it's worth noting eligible voters have had the ability to vote early by mail for decades. 64% of Americans, including 40% of Republicans and 83% of Democrats, according to recent polling.
---
---
Categories: Politics