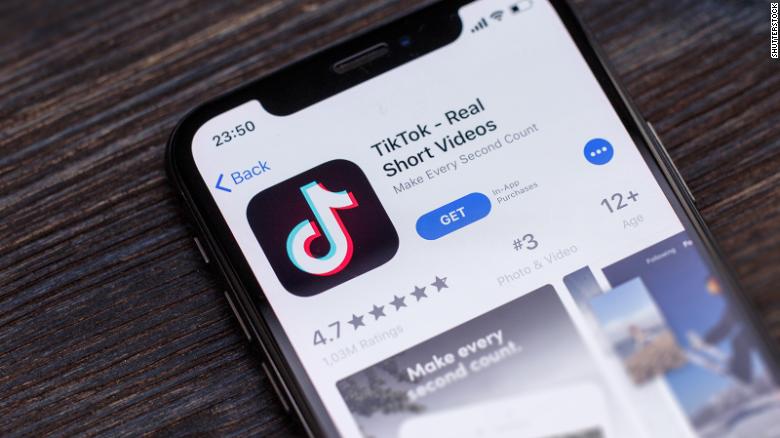 Public backlash against Big Tech for collecting and storing data on users is being heard among top officials in the Trump Administration as the State Department mulls over banning the popular video sharing app, TikTok.
Outrage against apps and websites collecting, storing, and selling data is nothing new. In mid-2018, Facebook CEO Mark Zuckerberg testified before Congress after it was revealed that Facebook used and stored users personal data in order to sell targeted ads to third party companies.
However, unlike Facebook, TikTok is a Chinese company which raises the suspicion that collected data could fall into the hands of Chinese Communist Party officials, or the app could be directly used by Chinese officials to spy on users, posing a risk to American security.
According to the New York Times in November of 2019, "the Committee on Foreign Investment in the United States, a federal panel that reviews foreign acquisitions of American firms on national-security grounds," is investigating "TikTok's growing influence in the United States, said the people, who spoke on the condition of anonymity because the investigation was confidential. One of the people said that the American government had evidence of the app sending data to China."
TikTok, which now has over 2 billion downloads worldwide, became popular in the U.S. after TikTok's parent company ByteDance acquired Music.ly, an American app where users can lipsync popular songs, in 2016.
ByteDance released the following denial following the investigation:
"While we cannot comment on ongoing regulatory processes, TikTok has made clear that we have no higher priority than earning the trust of users and regulators in the U.S.," a ByteDance spokesman said in an email. "Part of that effort includes working with Congress, and we are committed to doing so." TikTok does not send any user data to China, he added.

New York Times
TikTok has been known to censor certain political content, most notably by instructing moderators to suppress the popularity of videos featuring Anti-China Hong Kong protestors, and other similar messages. United States officials fear a similar censorship campaign among American users. While ByteDance denied the accusation, a former TikTok administrator contradicted the company's statement, claiming they were ordered to suppress all political content.
During an interview with Fox News, Secretary of State Mike Pompeo said the U.S. is seriously considering banning TikTok and other apps susceptible to Chinese data harvesting and censorship. "We are taking this very seriously. We are certainly looking at it," Pompeo said.
"We have worked on this very issue for a long time. Whether it was the problems of having Huawei technology in your infrastructure we've gone all over the world and we're making real progress getting that out. We declared ZTE a danger to American national security," Pompeo added, citing the two Chinese telecommunications networking companies. 
"With respect to Chinese apps on peoples' cellphones, the United States will get this one right too," Pompeo continued.
Many fear the potential of China accessing the data and information of American users due to their broad national security laws which "contains sweeping language that requires companies to comply with intelligence gathering operations, if asked."
Currently, the New York Times reports, "China blocks many foreign companies from openly existing online in the country, but Chinese companies that have developed cutting-edge technologies are growing more popular around the world." Banning Chinese technology would not be without precedent. Currently, software and hardware from Huawei and ZTE, both Chinese telecom companies, are heavily restricted from operating in the U.S.
When asked if Americans should continue using TikTok, Pompeo said, "only if you want your private information in the hands of the Chinese Communist Party."
According to CNN, last year TikTok "agreed to pay $5.7 million to settle allegations that it illegally collected personal information from children under the age of 13, such as names, email addresses and their location."
Many major U.S. tech companies like Facebook and Google have ceased complying with data requests from Hong Kong after they passed a similarly broad national security law late last month.
TikTok was banned in India last week after board disputes between the two countries erupted into bloodshed.
---
---
Categories: Business, World News