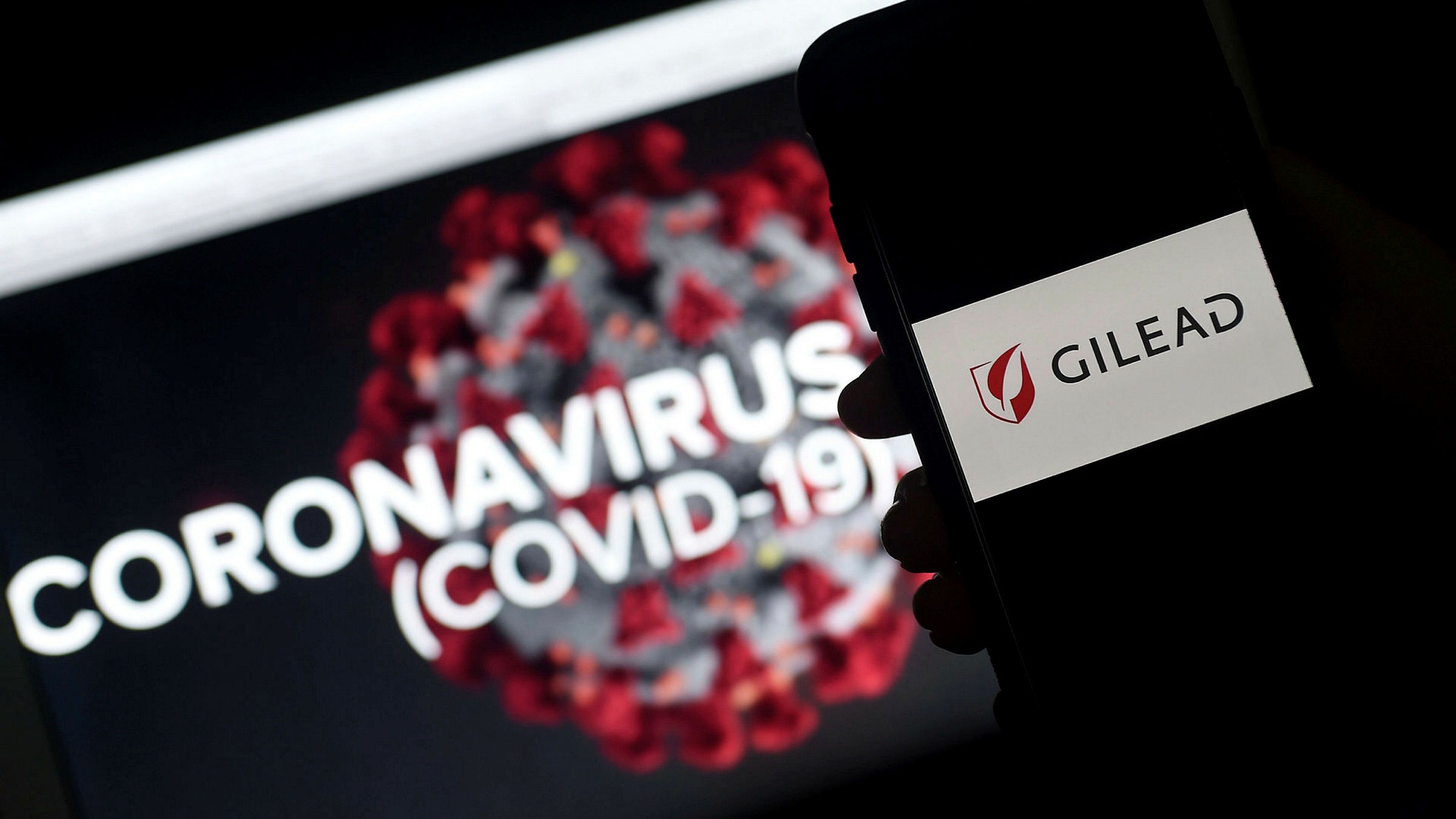 Gilead Sciences, a biopharmaceutical company headquartered in Foster City, California announced they'll be donating 1.5 million vials of the drug Remdesivir after it showed to be the first drug effective at treating COVID-19 patients in a clinical trial earlier last month.
This comes after several trials found the once promising anti-malaria drug hydroxychloroquine had no measurable effect on recovery times for COVID-19 patients.
Preliminary data from a trial of over 1,000 COVID-19 patients beginning February 21st found "hospitalized patients with advanced COVID-19 and lung involvement who received remdesivir recovered faster than similar patients who received placebo," according to the National Institute of Health.
"An independent data and safety monitoring board (DSMB) overseeing the trial… noted that remdesivir was better than placebo from the perspective of the primary endpoint, time to recovery, a metric often used in influenza trials. Recovery in this study was defined as being well enough for hospital discharge or returning to normal activity level," the report continued.
The results found patients who took remdesivir recovered 31% faster and had a lower mortality rate than patients who took the placebo. Because there is currently no other proven treatment against Coronavirus, this marks a potential turning point in the fight against the 'invisible enemy.'
Patients who took remdesivir recovered in 11 days compared to the 15 days it took for patients who received placebo. Researchers also saw an 8.0% mortality rate for the group receiving remdesivir versus 11.6% for patients who weren't.
According to USA Today, because of the apparent success of the trials, Gilead CEO Daniel O'Day said his company "had donated 1.5 million vials to the U.S. government, enough to treat 150,000 to 200,000 patients."
"[Gilead] will begin shipping tens of thousands of treatment courses out early this week and be adjusting that as the epidemic shifts and evolves in different cities." O'Day continued.
Dr. Anthony Fauci, Director of the National Institute of Allergy and Infectious Diseases, didn't want to raise anyone's hopes prematurely, but called remdisvir's trial "a very important proof of concept."
Gilead hopes to produce 140,000 treatment courses by the end of this month, 500,000 by October, and 1 million by December, when the second wave of Coronavirus is expected to hit if Americans don't develop 'herd immunity' by then.
---
---
Categories: U.S. News