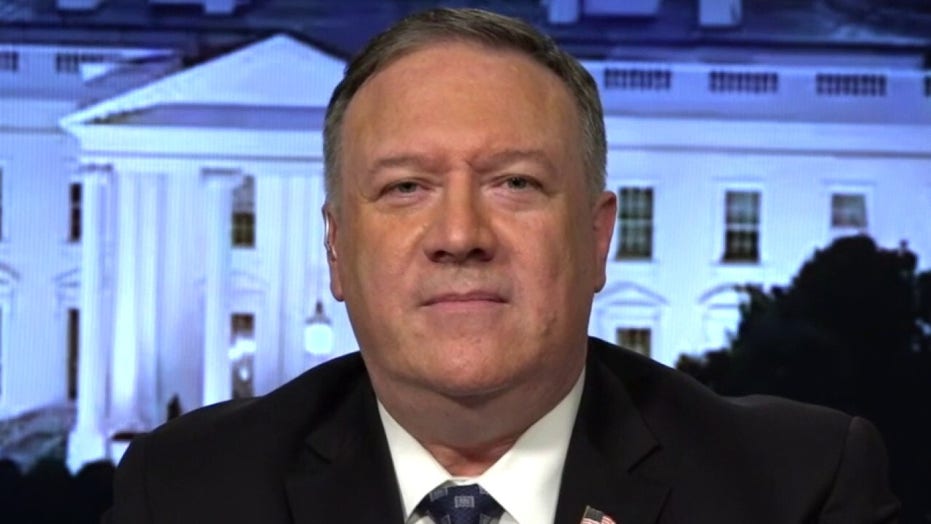 In an interview with Sean Hannity on Fox News' Hannity, Secretary of State Mike Pompeo gave viewers an early glimpse at the Trump Administration's plan to hold China accountable for the outbreak and spread of COVID-19, which is causing global lockdowns, mass deaths, and economic stagnation. Sec. Pompeo said he was "very confident that the Chinese Communist Party will pay a price" for their role.
It's been well established the Chinese government withheld information about the Coronavirus and punished whistleblowers. A secret White House report also indicated China lied about their death and infection rates. China oddly boasts a 2 death per million rate where most of the Western world is seeing between a couple hundred and several thousand deaths per million people.
Pompeo told Hannity, "China caused an enormous amount of pain, loss of life and now a huge challenge for the global economy and the American economy as well by not sharing the information they had."
"Sean," Pompeo added, "you should know, we still don't have full transparency from the Chinese Communist Party. I'm so concerned that there are things we don't know. We don't know the history. We haven't been able to get our team on the ground to do the work that it needs to do."
"How do we get them to make up for this, make good on this?" Hannity asked before bringing up that most U.S. federal debt is held by China. "My feeling is we shouldn't pay it back. Maybe that's impossible.
"I am very confident that the Chinese Communist Party will pay a price for what they did here certainly from the United States," Pompeo replied. "I don't know exactly what form that will take. Our focus today isn't on that, it's on making sure we keep America safe, take down the health risk, keep people healthy as we can and get this economy going back."
Economic restrictions in response to the outbreak is estimated to shrink the U.S. economy by more than 5% in 2020 – a 38% drop in Q2 alone. U.S. unemployment offices have seen historic spikes in claims totally almost 30 million claims since the shutdown began.
"I talk to businesspeople all around the country. I talk to ordinary citizens. People who have put their lives at risk over the last weeks. They know that this is a result of this virus that originated in Wuhan, China and they know that the Chinese government didn't do the things it needed to do."
Japan was the first country to aid their companies efforts to move manufacturing out of China, allocating $2.2 billion in funding for the project.
"There will be a cost associated with that," Pompeo continued. "We need to focus on the here and now and there'll be a time to make sure that we get this right to make sure that we're not dependent on China for our pharmaceutical goods and all the things that we've seen that we just didn't have right and that President Trump had identified early on as things we needed to fix in the relationship between the United States and China."
The Trump administration is being "very direct" with China about placing blame, according to Pompeo. The U.S. is also looking for more transparency with China's other disease research labs. Because the Coronavirus is thought to have originated in a Wuhan infectious disease lab, it's in the U.S.'s interest to know what's going on in these secretive labs.
---
---
Categories: Politics