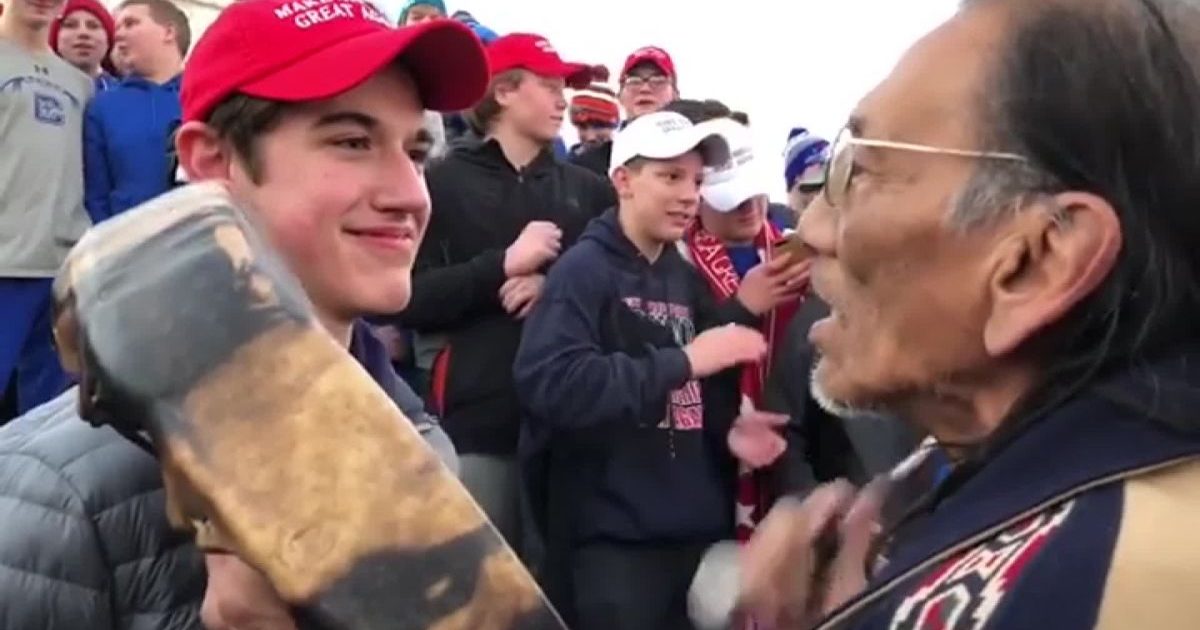 After months of legal battles, CNN settles a $250 million lawsuit filed by Nick Sandmann, a Covington Catholic high school student presented by the major network as being a bigot for several days before correcting the record.
The undisclosed settlement by CNN was in a defamation suit which sought damages for "emotional distress Nicholas and his family suffered" during and after the botched reporting by CNN and other networks where Sandmann was displayed as an obnoxious teen harassing and confronting an old Native American protester.
After full length video of the event was released by the networks, that narrative swiftly fell apart. Sandmann and the other students from Covington Catholic were shown standing in place as a group of Black Hebrew Israelites approached and slung vulture verbal attacks towards the teens, who responded with school chants. Nathan Philips, a long-time political propagator, entered the mass of students waiting for their bus, and banged his drum in the face of high school students while singing Native American songs. Sandmann, who was approached very closely by Philips, stood in place awkwardly smiling as the elderly man sang inches from his face. This was enough to launch the media into a libelous frenzy calling him every name in the book. Some networks even dug up year's old videos of school sporting events to justify their attacks against children who did not choose to enter the spotlight.
Triumphantly, Sandmann tweeted, "yes, we settled with CNN."
The dollar amount of the settlement was not disclosed, but if the $31 million settlement by Gawker for sharing intimate information about Hulk Hogan is any indicator, this could easily be a seven or eight figure sum.
Sandmann's attorney Todd McMurty told Fox New they're getting ready to file suit against "as many as 13 other defendants will be filed in 30 to 40 days." According to Fox, "among them: ABC, CBS, The Guardian, The Huffington Post, NPR, Slate, The Hill, and Gannett which owns the Cincinnati Inquirer, as well as miscellaneous other small outfits.
"Separate lawsuits against the Washington Post and NBC have already been filed, he added," Fox added.
The collective sum of the main lawsuits against CNN, NBC, and the Washington Post was a whopping $800 million.
In a tweet, McMurty said, "I want to thank everyone for the many good wishes received today." He also announced plans to file more suits and continue the legal battle. Those suits are still making their way through the court system.
---
---
Categories: U.S. News