Heading into the 3rd Democratic Debate on September 13th, the Democratic front runners have all but been decided. Despite two national debates, and months of campaigning, only a handful of Democrats have managed to poll more than a rounding error. Even fewer held onto more than double-digit consistently over the course of the campaign.
As early as December of last year, former Vice President Joe Biden remained the leading candidate with a double-digit gap over Vermont Senator, and self described Democratic Socialist, Bernie Sanders and all other competing Democrats.
Though Harris had a massive boost after her first debate performance, it appears she lost all the support she gained after Tulsi Gabbard publicized Harris's record as Attorney General of California.
The once impenetrable Ol' Joe may be a thing of the past as the gaff machine is running out of steam. Critiques of his age, his embarrassing remarks, and awkward physical contact with women may be catching up to Biden as he dropped dramatically in two recent polls.
We remain unsure of what may have triggered this decline in polling numbers and there haven't been enough polls to determine whether this is a small blip or permanent drop in support.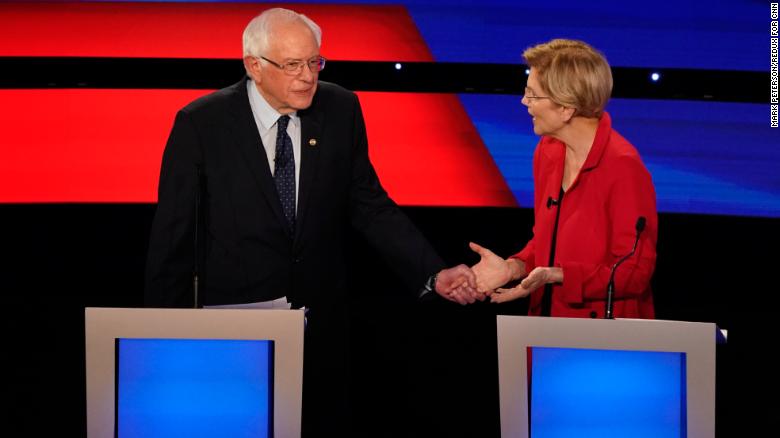 What we do know is that Joe Biden went from consistently polling around 30% to 22% in an Economist poll conducted between 8/17 and 8/20, and 19% in a Monmouth University poll conducted between 8/16 and 8/20.
In the Economist poll, Senator Sanders holds a close second with 19%, and Massachusetts Senator Elizabeth Warren took third with 18%. Both are polling slightly higher than their RCP average. The progressive duo have been neck and neck since the first Democratic Debate where Warren climbed from a strong performance, and remained at said level.
The Monmouth University poll shows something a little different. Joe Biden had fallen a point behind the two Senators, who both hold 20% of the vote. This is one of the, if not the only instance of Joe Biden not holding the lead in a national poll in over a year.
Many are calling this the beginning of the end for Uncle Joe, but with the First in the Nation Iowa Caucus 5-months away, only time will tell.
---
---
Categories: U.S. News