The Trump administration announced a new policy intended to limit the prospect of immigration to individuals who are deemed to have a high probability of being a 'public-charge.'
According to the National Immigration Law Center, a 'public-charge' refers to any "person who is primarily dependent on the government for support." This usually requires the use of one or more of many welfare programs made available to people who are lawful residents of the nation. Determining whether a person, or in this case an immigrant, qualifies as a 'public-charge' takes into account their financial status, family, education, job prospects, and skill sets of the person in question. If a prospective immigrant can be reasonably seen as becoming dependent on a government program in the near future, they are labelled a 'public-charge,' and can be barred from immigrating to the United States.
The first public-charge law was passed by Congress in 1882, among one of the first federal immigration regulations. According to Boundless, the term was reapplied and newly defined in 1999, but it had rarely been used to deny immigration requests as the bar had been set to earning 125% of the federal poverty line.
This policy was first proposed by DHS on September 22nd of last year, but the regulation was finalized August 12th. The rule change will go into effect in 60 days.
The official Fact Sheet on the White House website describes this rule change as a way "to protect benefits for American citizens," and to do that, "immigrants must be financially self-sufficient."
Through adjusting the threshold of benefits allowed before being designated a public-charge, "aliens will be barred from entering the United States if they are found likely to become public charges," and "aliens in the United States who are found likely to become public charges will also be barred from adjusting their immigration status."
Any prospective immigrant who fails to prove that they will maintain a level of financial independence will not be granted a visa. If a previously admitted immigrant fails the same test, their ability to advance through the immigration process will be frozen.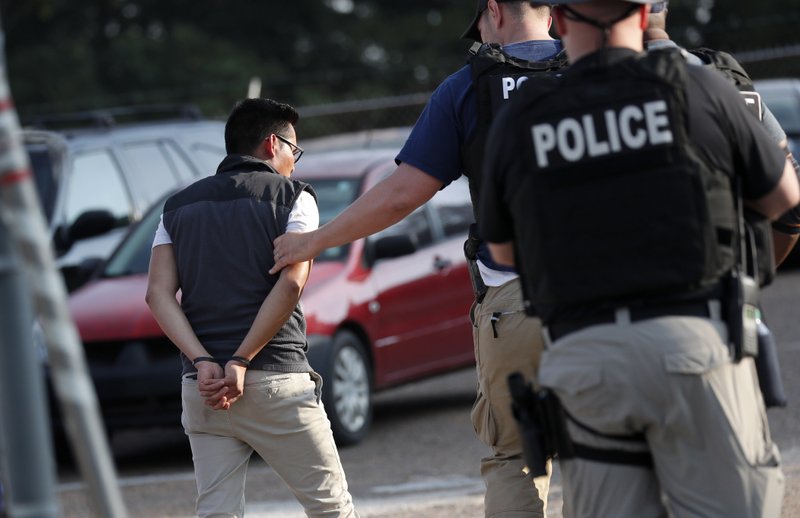 It's important to note that this is not a departure from existing laws, rather it's an updated version of a DHS created regulation which defined what constitutes a public-charge. The piece adds that "this clear legal requirement went largely unenforced, imposing vast burdens on American taxpayers." In a mic-drop moment, they add that the "public charge law will finally be utilized."
Americans widely agree that individuals coming to our country should be self-sufficient, with 73 percent in favor of requiring immigrants to be able to support themselves financially.


78 percent of households headed by a non-citizen with no more than a high school education use at least one welfare program.


58 percent of all households headed by a non-citizen use at least one welfare program.


Half of all non-citizen headed households include at least one person who uses Medicaid.

Claims made by the White House Fact Sheet
It's also important to note this would affect mainly legal immigrants, and could potentially limit yearly admittance by up to 50%. Many are coming at this as a preference towards wealthy and educated immigrants. Others are calling it a targeted attack towards immigrants as a whole. Though none can reasonably argue that it is the responsibility of the United States to financially support people from all over the world.
---
---
Categories: U.S. News