Records released by Judaical Watch – obtained during a FOIA request – show that former Deputy Associate Attorney General Bruce Ohr recieved a $28,000 bonus in November of 2016, right in the heat of an ongoing investigation into possible Trump-Russia connections.
The 2016 bonus was nearly double the bonus Ohr received in November 2015, which was $14,520. The bonus coincides with his involvement in the surveillance of the Trump campaign by the Justice Department, which was unknown to the public at this time. Ohr's totaled $42.520 in bonuses during his time in the Trump/Russia investigation.
Bruce Ohr's wife, Nellie Ohr, was employed at Fusion GPS for the purpose for conducting opposition research of the Trump campaign. Fusion GPS, hired by the Clinton campaign and DNC, composed the infamous Steele Dossier which is rumored to be the main piece of evidence used to obtain the warrants necessary for the initial surveillance of the Trump campaign. The Dossier, authored by formed British intelligence officer Christopher Steele, was a piece of opposition research which alleged Trump was acting as a pawn of Putin. The findings have since been discredited by the Mueller Report and testimonies before Congress.
Judicial Watch President Tom Fitton said "these documents will raise questions as to whether the conflicted Bruce Ohr, who the FBI used to launder information from Christopher Steele was rewarded for his role in the illicit targeting of President Trump."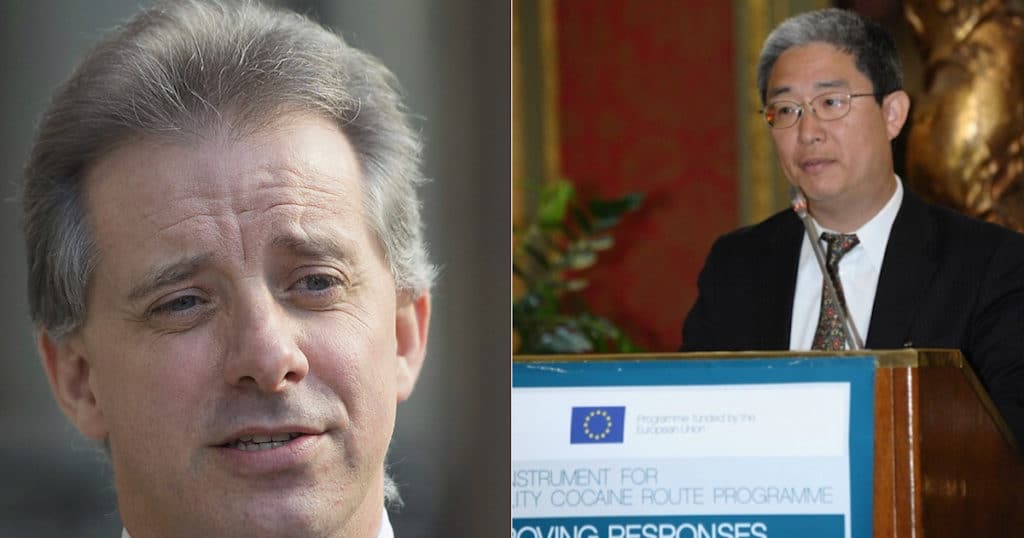 DOJ emails released by Judicial Watch in a prior FOIA request found that Ohr, in reference to the Steele Dossier and donations made by a Russian oil magnate to the Trump campaign, told Assistant Secretary of State for the Bureau of European and Eurasian Affairs Kathleen Kavalec "I really hope we can get something going here." Kavalec had also met with Christopher Steele where they discussed an effort by Russia to help the Trump campaign, but, according to Judicial Watch, "she disputes some of the details asserted by Steele" in her own notes "indicating these [ties] were both researched, and disproven." Ohr had been working to actively find ways to initiate an investigation against then candidate Trump prior to any knowledge of possible wrongdoings.
Ohr was the middle man between Steele and Fusion GPS, and Ohr's colleagues at the FBI after Steele was booted from his post as a FBI informant for revealing his position to the press.
In a series of emails released in May of 2019, Nellie Ohr sent a series of "hey honey" emails to Bruce Ohr which, according to The Hill, "clearly show that [she] sent reams of open-source intelligence to her husband… and on some occasions to at least three DOJ prosecutors: Lisa Holtyn, Ivana Nizich and Joseph Wheatley."
It is no secret at this point that Nellie Ohr abused her position as the wife of a high ranking member of the DOJ to send information to her husband in attempts to launch a probe into the Trump campaign. Ohr also acted to send unverified opposition research to the higher ups at the FBI. Now, the question on everyone's mind is whether he was financially rewarded – with a bonus double the prior years – for what can be seen as a 'deep state' attempt to undermine the Trump candidacy.
---
---
Categories: U.S. News