On May 15th, the White House Twitter account posted a link (https://whitehouse.typeform.com/to/Jti9QH) to a newly launched site which contains a new tool to track, and record stories of social media bias from Big Tech. Donald Trump Jr, the eldest son of President Trump, also shared the news of this new site on his Instagram page stating that "The White House launched a new system Wednesday to collect stories about free speech censorship on social media."
There have been hundreds of cases in recent months of big conservative icons being banned from social media, or having their access severely restricted because of supposed hate speech. The same level of restriction has not been taken for commentators on the left leaving many to attack social media platforms for political bias.
No matter your views, if you suspect political bias has caused you to be censored or silenced online, we want to hear about it!
Right-wing conspiracy theorist and commentator Alex Jones was deplatformed for sharing a video of a man shoving an aggressive kid, however, by the time Jones got around to sharing the clip on Twitter, the video had been viral for day, maybe even weeks with nobody else feeling the iron hammer of Jack Dorsey come down on them.
Laura Loomer, who is an activist against Antisemitism in the Muslim world, was banned a few weeks ago for undisclosed reasons. People like Steven Crowder are even specifically signaled out in Facebook algorithms, as revealed in a Project Veritas report last February.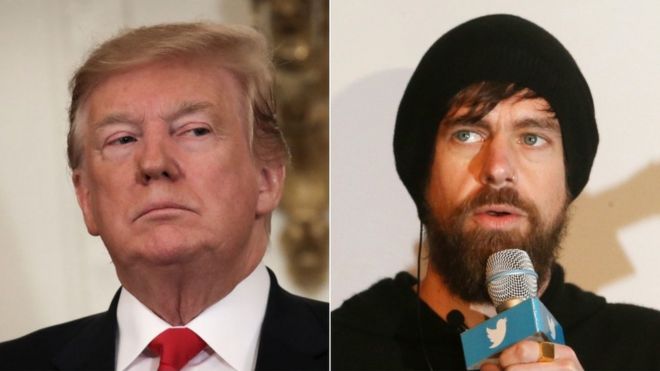 There was also the incident of many users being banned for using the hashtag #LearnToCode towards journalists who were let go from online publications. The phrase originated when big city journalists told coal miners to learn to code amid layoffs in the industry. Apparently they are not too keen on being told what they had told others.
I have seen countless right-wing accounts get perfectly reasonable posts get taken down without warning and without explanation only to receive a multi week 'shadow ban' where the ability to reach new viewers is entirely restricted. Even getting their own followers to see their posts becomes a challenge.
The White House Social Media Censorship website states on the first page; "SOCIAL MEDIA PLATFORMS should advance FREEDOM OF SPEECH. Yet too many Americans have seen their accounts suspended, banned, or fraudulently reported for unclear "violations" of user policies."
The site then asks for your name, age, and whether you're a US citizen. Users are then prompted to share information regarding their account, their username, specific cases of censorship or restriction, and are asked to share any screenshots or links they may have
---
---
Categories: U.S. News